Safeguarding
Stapleford Abbotts Primary Academy, the governors and staff fully recognise the contribution the school makes to safeguarding children. We recognise that the safety and protection of all children is of paramount importance and all staff and volunteers have a full and active part to play in protecting children from harm.
Our school promotes a caring, positive, safe and stimulating environment which promotes social, physical, emotional and the moral development of each pupil.
Our school values promote safeguarding: Respect, Resilience, Fairness, Leadership, Enjoyment, Contribution and Trust.
At this school we have a number of Designated Safeguarding leaders: Sharon Simpson, Kim Thackray and Tracey Bankes. All staff receive safeguarding training.
We are always here to give advice, including online safety. If you have any safeguarding concerns, please contact the School Office who will signpost you to the appropriate member of staff. We have also put some useful links on this site which may also provide valuable information.
Health England Meningitis - Don't ignore the symptoms.
https://assets.publishing.service.gov.uk/government/uploads/system/uploads/attachment_data/file/744233/Don_t_ignore_the_signs_of_meningitis_leaflet.pdf
Vodafone Digital Parenting
The Internet is intimidating enough for adults, let alone kids. So we are pleased to see a new streamlined hub from vodafone as a goldmine of tips for you and your family. Help your child/children spot fake news and assist them in managing their screen time. A modern reimagined fairy tale of support and morals.
BE SAFE, BE SEEN!
Now that the clocks have gone back, it is starting to get dark earlier and earlier. It is really important that children can be clearly seen by motorists and cyclists to keep them as safe as possible when they are walking to and from school, or out playing. There are lots of small reflectors, reflective strip stickers or snap bands for wrists and ankles which can all help children to be seen clearly.
Below are a couple of websites where you can find more information about 'Be Safe, Be Seen'. We would recommend that you explore the website yourself first before sharing it with your child so you can pick out bits which you feel are the most appropriate.
www.roadsafety.cardiff.gov.uk/to-school-safely/be-safe-%E2%80%93-be-seen/
FIREWORK SAFETY
Once again, Bonfire Night is nearly upon us. It is such a wonderful time to have fun but we want all our families to keep safe at this time. Therefore, it is very important to follow firework safety guidelines as this will help you to make careful choices, be safe and still have great fun.
Be Safe on Bonfire Night
Never play with fireworks - They are explosives and can hurt you.
Always keep fireworks in a closed box and always follow the instructions on the box.
Only adults should light or hold fireworks.
When you are watching fireworks stand well back.
Never go near a firework that has been lit. Even if it hasn't gone off, it could still explode.
Fireworks will frighten your pets, so keep your pets safely indoors.
If you are given a sparkler:
Always wear gloves. Hold it at arm's length. When your sparkler goes out, DON'T TOUCH IT. It could still burn you, so put it in a bucket of water.
Never let off fireworks in public places such as streets or parks.
For further advice about firework and bonfire safety, there are many websites. The website link below does provide some additional safety information.
https://www.rospa.com/home-safety/advice/fireworks-safety/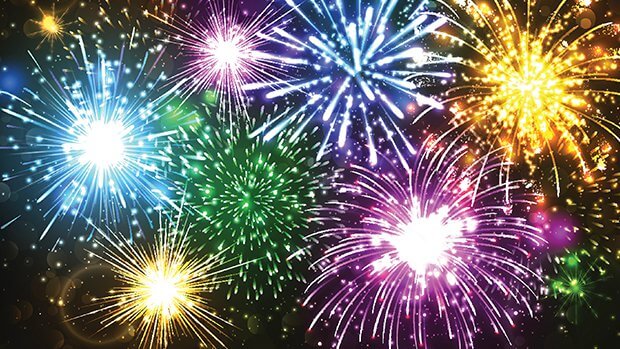 TALK PANTS ( 02.08.16)
Being a parent always seems to mean lots of worrying, especially when it comes to keeping your child or children safe. All parents worry about different types of abuse and how to talk to their children about some of these issues. The NSPCC have a really useful website called 'Talk Pants.' This site teaches children important messages, like their body belongs to them and they should tell an adult if they're upset or worried. There are activities for children on there and also advice for parents. Below you will see a link to the website and also a leafglet for parents providng some useful advice.
https://www.nspcc.org.uk/preventing-abuse/keeping-children-safe/underwear-rule/
TALK PANTS GUIDANCE FOR PARENTS NSPCC
BE NET AWARE
As parents, we often worry about what our children are accessing on tablets and computers. Sometimes it can be difficult to tell how suitable something is. I have come across a website that parents and carers might find very useful. It does give you some information about different apps, what other parents and children think and rates some of the risks. You can access it by following the link below.
New Safeguarding website for parents - Parent Info
In schools we have lots of opportunities to learn about safeguarding and, particularly the online aspect. Parents on the other hand need access to support too. It is not always easy to encourage parents to meetings about e-safety, but it is crucial they understand the risks.

The government has recently launched a brand-new website to support parents. The website has being developed with ParentZone and CEOP, the police command responsible for child exploitation and online protection.

Parent Info is a collection of articles, tips, expert advice and resources designed to help parents keep up with what their children are doing on-line. For example, the site currently includes information about staying safe on minecraft, mental health, and building online resilience.
What Parents Need to Know about Online Grooming
https://www.nspcc.org.uk/preventing-abuse/child-abuse-and-neglect/grooming/
Preventing Radicalisation
Dear Parents and Carers, I know some of you have concerns around recent events in the news regarding radicalisation and extremism.
As a school, we have duty to be very aware of how radicalisation and extremism can impact on our children and families. Therefore, with this in mind, I would like to make you aware of some of the measures the school takes to keep children safe.
Those with extremist views will often try and express their views through social networking and the internet, such as YouTube clips etc. We have a firewall in school which is recommended by Essex Education Authority which helps prevent social networking sites being accessed in school and limits websites and images.
We have an Extremism and Radicalisation section in our Safeguarding Policy which helps set out how staff should deal with concerns and there are a number of signs identified with radicalisation which staff can be aware of and alert to.
Our school strongly promote British Values, one of which is Tolerance. We bring this into assemblies, Circle times, when dealing with inappropriate behaviour and any other opportunities within our curriculum to ensure children understand tolerance and respect for others. RESPECT is also one of our School Pledge values.
Staff have had some training relating to Radicalisation and Extremism and are aware of what to look out for.
The school has lockdown procedures for any such relevant emergencies.
How can you help?
Be aware of what your child is accessing on the internet and with gaming as extremists can often try and get their message across through this media. Check games, websites and social networking sites are age appropriate and give children the confidence to share their worries if they see something inappropriate.
Model Tolerance in your own lives wherever possible. Children are significantly influenced by their families so if you are modelling respect and tolerance, this will help them to understand these concepts and build on what we teach them in school.
Inform our Child Protection lead, Miss Sharon Simpson if you have any worries or concerns. We are always happy to talk. If you are unsure about parental Settings on computers and tablets, or firewalls for devices, then please feel free to ask the school for advice.
I hope this helps.
Our Safeguarding policy
Our Safeguarding Leaflet for Visitors and Volunteers